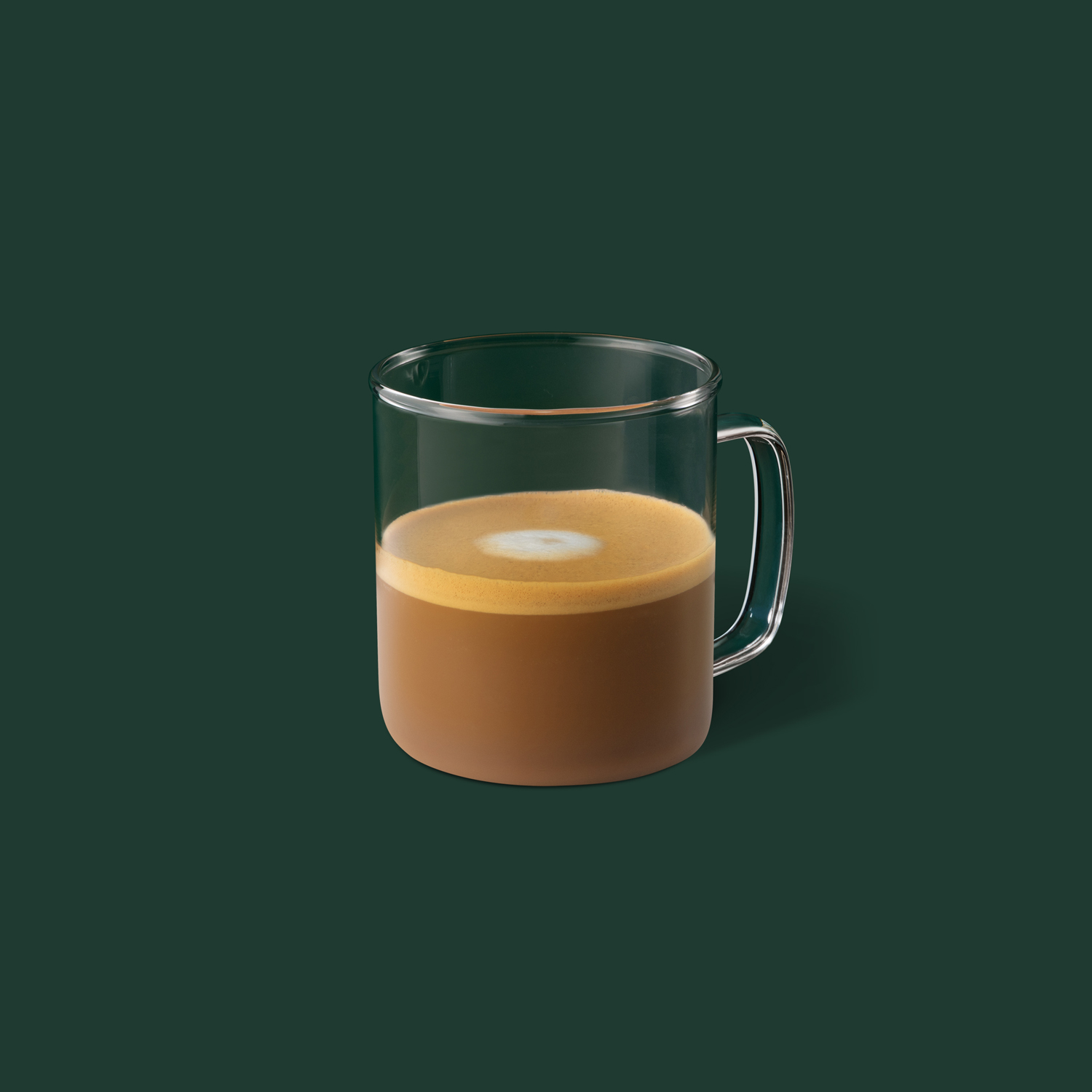 Nutrition Information
View nutrition information for this product.
Nutritionals Per Serving
Serving Size

Short

Energy

247KJ, 59Kcal

Fat

1.7g

Saturated Fat

1.1g

Carbohydrates

6.6g

Sugar

4.6g

Caffeine

150mg

Fibre

0g

Salt

0.1g

Protein

4.2g
Caffeine content is an approximate value.

Nutrition information is calculated based on our standard recipes. Because our products may be customized, exact information may vary.
Allergens
View allergen information for this product.
We do not guarantee any of our products are free of a particular allergen due to shared equipment, utensils and open product handling in our stores. If you have a food allergy, please talk to a barista about your order.