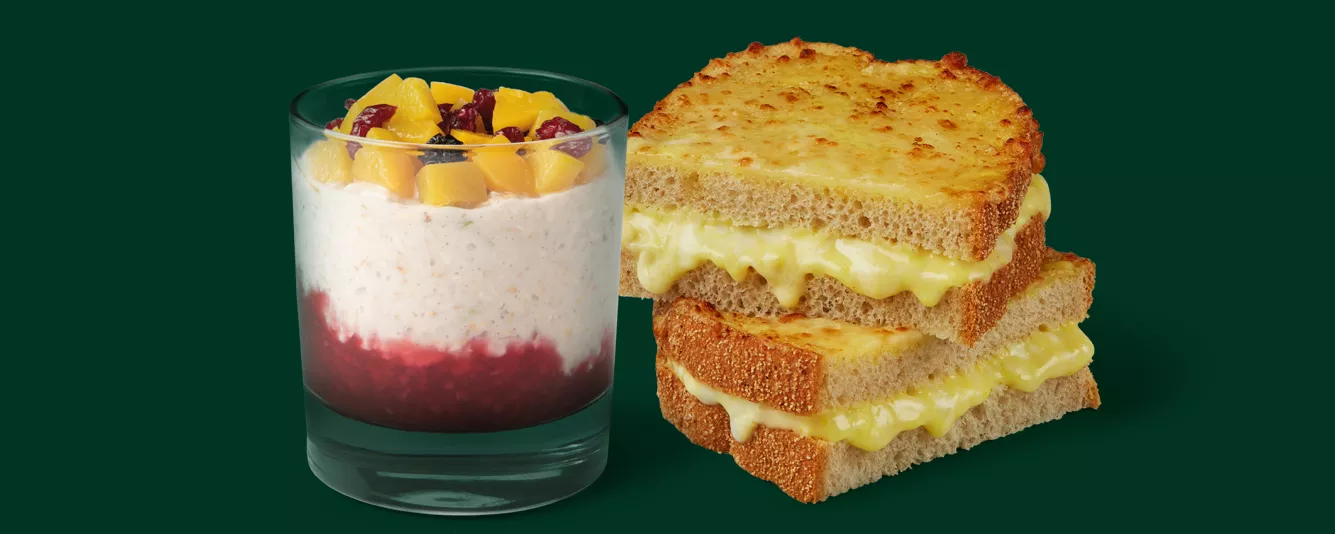 Starbucks Nutrition and Allergen Information
It's not just about caffeine. All Starbucks products are made from great, fresh-tasting ingredients.
Want to know which allergens are in our food and beverages or how much caffeine is in your cappuccino? Find out how to view the allergen and nutrition information for all the Starbucks food and beverages you love, including your favourite customised drinks.
The below icons will sit next to your products in the Menu, and will change when customised to highlight an allergen that is present in the ingredients.
Celery

Mustard

Cereals containing gluten (Wheat, Rye, Barley, Oat, Spelt and Kamut)

Nuts (Almond, Hazelnut, Walnut, Brazil nut, Cashew, Pecan, Pistachio and Macadamia nut)

Crustaceans

Peanuts

Eggs

Sesame

Fish

Soya

Lupin

Sulphur dioxide and sulphites

Milk

Molluscs
Due to the nature of how we create our beverages and food, we cannot guarantee that they are free from allergens.
Our beverages and food are prepared where allergens are handled by our partners, and where equipment and utensils are used for multiple menu items, including those containing allergens. Whilst we try to keep things separate we cannot guarantee any item is allergen free.
Please remember to check this information regularly as we're always working on our recipes. 
Nutrition Details Example
This is an example of how the nutrition information will be displayed for beverage and food items. The nutrition information will change depending on the beverage size and any customisations.
Energy

1115 kJ / 266 kcal*

Fat

14.1g

Saturated fat

9.5g

Carbohydrates

21.7g

Sugar

20.1g

Fibre

0g

Protein

13.3g

Salt

0.39g

Caffeine

113mg**
* Adults need around 2000 kcal a day
** Caffeine content is an approximate value
Simply search for your products in the Menu, customise your drink just the way you like it, and the nutritional and allergen information will update automatically.
Click here to find your favourite Starbucks products.
You can also find out more in our Core Beverage, Core Food and Limited Time Offer Nutritional and Allergen Information PDFs.
Let us know how we can help further. If you have questions or comments about this guide, please contact our Customer Care team.