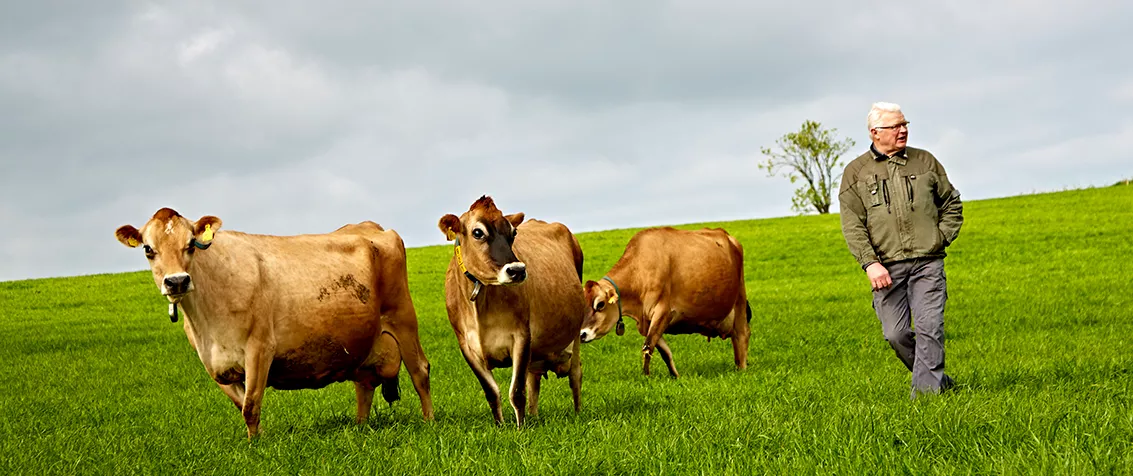 Ingredient Sourcing
When it comes to the food and dairy we serve, this means a commitment to social responsibility standards with animal welfare as a primary focus. We are committed to working with and buying from farmers and suppliers who share our commitment to humane practices throughout an animal's lifecycle.
Dairy
Our commitment to communities extends beyond our stores to also cover the people that supply our agricultural products, including milk. To ensure a fair price is paid to all the farmers who deliver our fresh, nutritious dairy milk, we source our milk for stores in England and Wales from the UK's largest farmer owned cooperative, Arla Foods, who pay back all profits to the farmers that produce it.
The farmers that supply Starbucks milk are leading the way in all aspects of farming, from animal welfare and sustainable farming to farm innovation and food quality, as well as advanced hygiene and safety practices – all of which are helping to ensure the highest quality milk for your perfect Starbucks brew.

In 2022, we announced our sustainable dairy practices partnership with Arla where together, we will work on a three-year pilot to create an industry-leading sustainable sourcing blueprint, designed to help reduce our carbon emissions from dairy. This blueprint will go on to support Starbucks dairy suppliers across Europe, Middle East, and Africa (EMEA).
Poultry welfare
Cage-free Eggs
In the UK, 100 percent of egg and egg products are cage-free and 99.99 percent of liquid eggs are cage-free. 
Chicken
Just as with Starbucks coffee, the goal is for all products sold in Starbucks stores to meet high quality and ethical standards.
We are committed to working with and buying from farmers and suppliers to improve animal welfare standards across the industry. Starbucks UK is part of the Better Chicken Commitment and as part of this, will meet their required chicken welfare standards by 2026.
You can read more about our Animal Welfare-Friendly Practices including our approach to poultry here.